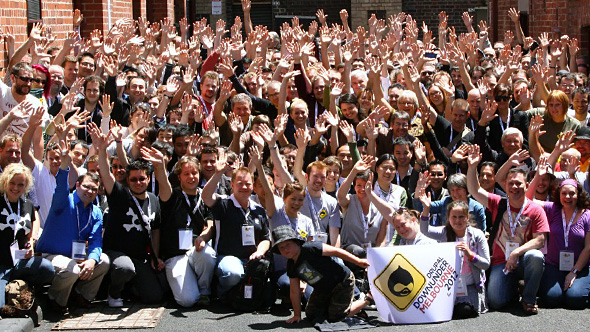 You're probably already aware of the history of Drupal, so here's a little bit about the history of Drupal in Australia and New Zealand.
There are local Drupal groups in every major city in Australia, plus some in not-so-major cities; a nationwide community in New Zealand with meetups in most major cities; and an ever-growing demand for Drupal services in both countries.
Some Drupalers have been gathering for Drupal meetups since 2004, Drupal Camps have been running since 2008, and now we have a supportive and communicative multi-national Drupal community representing Downunder.
A quick timeline of our history:
Circa-2003: geeks in their homes begin to discover the power of a little-known Belgian CMS
2007: Drupalers begin to gather in organised meetups
2007: The first Drupal camp in the region
2008: First national Drupal conference in NZ, DrupalSouth in Christchurch
2008 - 2010: Steady uptake of Drupal across all sectors
2009: DrupalCamp Melbourne draws a crowd, some from interstate
2010: NZ's second national Drupal conference, DrupalSouth in Wellington
2011: The first regional Drupal gathering - Drupal Downunder Brisbane
2012: Wow, that was awesome! Let's do it again - Drupal Downunder Melbourne
Today: Serious demand for Drupal services everywhere you look!
More and more organisations in Australia and New Zealand are turning to Drupal for their online presence, including:
Government
Corporate
For the cause