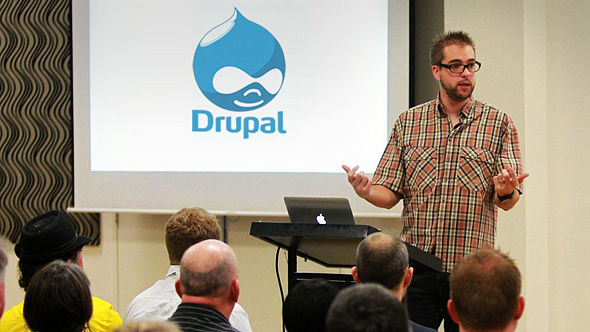 Thursday, February 7, 9:00am-10:15am
Drupal Project Lead
CTO, Acquia
Drupal Association Board of Directors
Keynote: The State of Drupal
Dries Buytaert has announced he is introducing a new phase into the Drupal core development cycle: "Feature Completion Phase" timed to embrace the core sprints taking place at DrupalCon Sydney, giving those people working hard on major strategic initiatives more time to complete their work. His Sydney keynote will unveil the true state of Drupal 8, and the next steps on the road to it's release. Full bio and description .
Friday, February 8, 9:00am-10:15am
Minister Assisting for Innovation and Industry
Keynote: From Open Source to Open Government
Senator Lundy is a powerful advocate inside government for the use of the Internet, digital technology and ICT innovation. She has participated in every Senate Inquiry relating to telecommunications and Information Technology over fifteen years, and spearheaded Gov 2.0 initiatives such as Public Sphere events to facilitate online public collaboration on policy development.
Technology plays a critical role in the Australian economy. It is transforming public engagement in government processes and enhances social inclusion within communities across the continent. Senator Lundy will discuss the lessons governments are learning from open source software, technologies, and communities, exploring how diverse communities can collaborate effectively online. She will also talk about Open Government in Australia and the extraordinary progress made in recent years. Full bio and description .