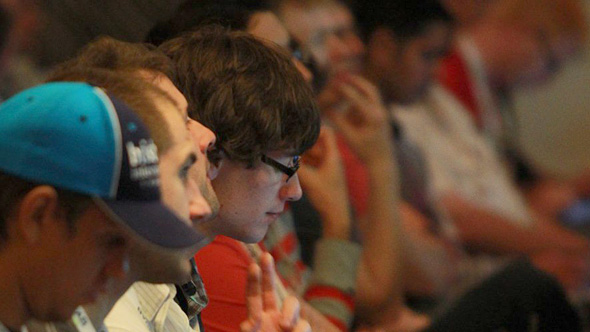 Growing Drupal Downunder!
DrupalCon isn't just a conference, it's an experience. DrupalCon Sydney 2013 will be held steps from Sydney's Coogee Beach, and the Crown Plaza, February 6-9, 2013. Join us for one day of pre-conference training; two days of sessions, keynotes, and BoFs; and a code-sprint day. Each day features events for Drupalers of every level to share, learn and explore. There will also be community and social events scheduled throughout the conference.
Wednesday, February 6
Training
We're excited to run three amazing Drupal trainings from some of the industry's top trainers. Don't wait to register for a DrupalCon training as we tend to sell out early.
Drupal Business Day
Drupal Business Day at DrupalCon Sydney is a full day event on Wednesday February 6 primarily aimed at business leaders and managers who are exploring incorporating Drupal into their technology suite.
Thursday, February 7 and Friday, February 8
Sessions
DrupalCon Sydney will feature two full days of keynotes, BoFs, and sessions in the following tracks:
Content Authoring
Case Studies
Business and Strategy
Community
Frontend
Site Building
Coding and Development
Core Conversations
Saturday, February 9
Code Sprint
The conference will close with a full day code sprint on Saturday, February 9. With a focus on initiating first-time committers, the sprint will be relaxed - developers of all levels are encouraged to join. Not sure how to get started or is it your first time contributing? Come to the Community Tools Workshop on Saturday morning to get up and running with the basic tools that the Drupal community uses to tackle problems together.